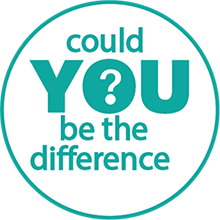 Welcome
Welcome to Liverpool City Council Fostering Service.  
As the Local Authority fostering service we are responsible for over 1,500 looked after children in Liverpool.  Our priority is the welfare of our children and young people.  We are not-for-profit and as much as possible we use our own foster carers to look after our children so we can support them in their local communities.
Read more about fostering with us
.
Tuesday 21st February from 11:00am - 1:00pm
Meet foster carer Phil for a coffee and chat to learn more about fostering.
Thursday 9th February from 6:00pm - 7:30pm
We'd love to welcome you to join us at John Lewis Liverpool One for our February information event. We will be joined by foster carer Alison who will share the amazing achievements of the young person she has cared for over the last six years.
What our foster carers say
Maria
"When you see that difference you've made in that child, honestly it's worth more than anything. Nothing can compare to that feeling"
Deb and Dot
"Anyone can foster, single parents, same sex couples you can have animals...all you need is a happy, secure home, with a spare bedroom.....and you've got to like Peppa Pig!
Phil
Our birth kids have been vital in helping our foster kids learn some of the most vital lessons in life.  Read more.
Peter and Gaynor
"It's something you can put 100% of yourself into, and get 100% and more back" Read more.